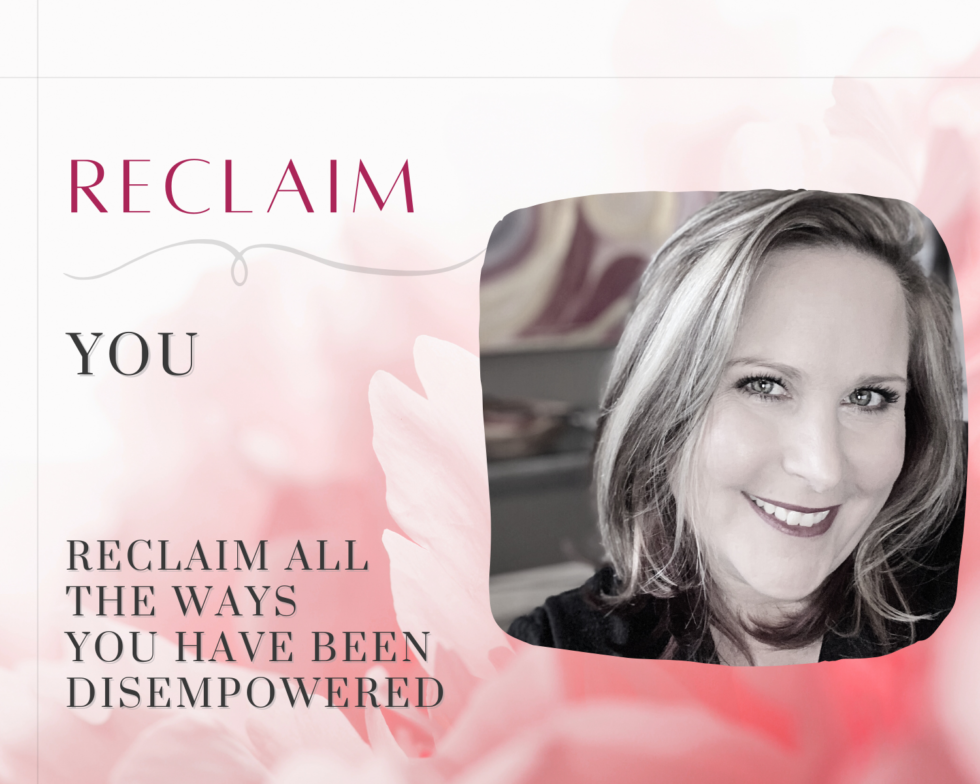 When You Reclaim ~ YOU
When you've given so much to others and you're having trouble finding your way back to who YOU are.
When you want to stop hiding, settling for less, attracting the wrong partners, and ultimately step back into your power in your life, your relationships, your career and your sensuality!
When you are comfortable in your body, yet you somehow shut down and you are not as confident as you'd like when you are with a partner.
Reclaim ~ YOU
And take back everything YOU'VE lost:
🙌 Boundaries, body love, time, self-care, your voice, mind, trust, turn-on, approval.
💃 Feel sexy, alive, confident and free while you experience more pleasure & joy in your daily life.
😌 Allow your body, mind, spirit and soul to be seen and be supported.
Reclaim ~ YOU
😐 The parts of you that have been disempowered, dismissed and discouraged.

🤫 The parts that have been shut down, kept small, put away, silenced and hidden.
When you reclaim YOU…you TURN-ON.
💃 You become present, strong, embodied in your sensuality and SEXY AF!
🙏 You showcase self-love, deep trust in yourself, you are able to create healthy boundaries, granting yourself permission to take care of those around you instead of depleting you.
RECLAIM · RECONNECT · REMEMBER
6 month private coaching transformational journey to reclaim YOU.
2 spots are available now. Hop on a private call with me to learn more and see if it feels aligned for you.