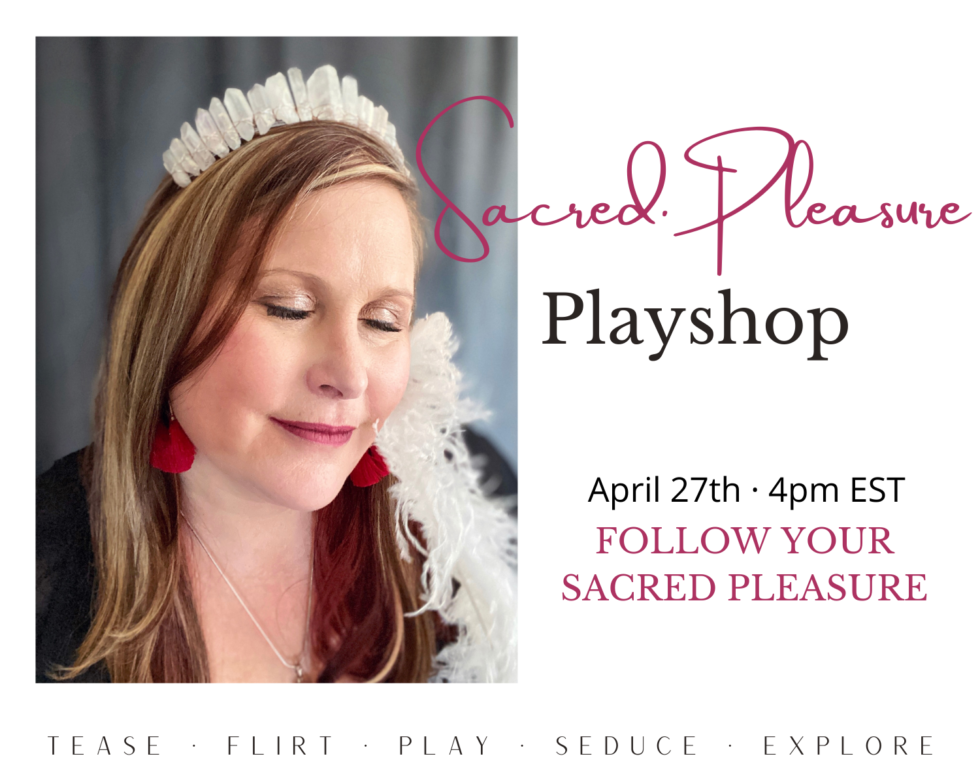 Sacred Pleasure Playshop: Reconnect To Your Body
Reconnecting to your body, to your sensual side and following your pleasure is your SUPERPOWER.
It is SACRED.
There is so much more to owning your pleasure…nervous system regulation, your connection to your sensual self, your creative energies that realign you to be SOLID & UNSHAKABLE in your purpose, in your relationships and in your life!
This incredible confidence that just is.
This grounding & balance that you can't get from anywhere else, other than coming home to your body.
I invite you to join me…reconnect to your body, explore, play, get curious in the free Sacred Pleasure Playshop!
It is for you if you want to…
🙌 Reconnect to your body
🙌 Up-level your sensuality
🙌 Release body shame
🙌 Learn how to trust your body
🙌 Increase your confidence
Save your spot below and mark your calendars for Wed April 27th, 4-6pm EST.
You can expect to leave feeling CONNECTED, ALIVE, SEXY & CONFIDENT IN YOUR SKIN.
Permission to say Yes.
I've got you.
Xoxo
Kim 💋