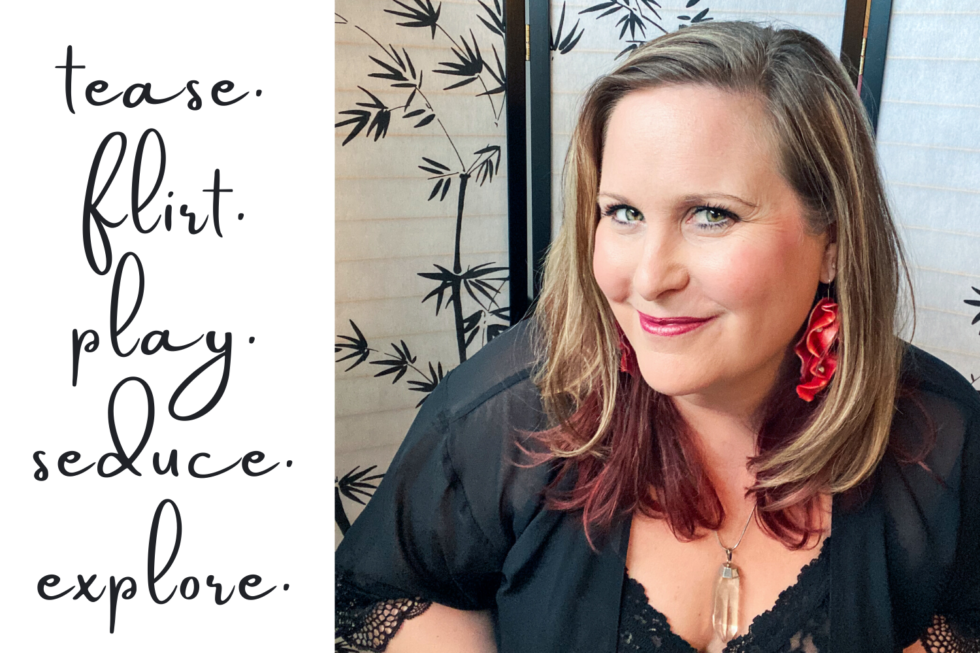 Check Out The Membership
Have you checked out my New Sacred Pleasure Membership yet?
I am so excited to connect all of you into a fun, healing space based on turn-on, pleasure and sovereignty!
Answers to your questions about it:
❓Who is this for?
✅ This is for every straight, bi, queer, cis gendered, female identifying and non-binary human. You are ALL welcome. The only requirement is that you are OPEN to reconnecting & aligning with your body, your p🌙ssy, AND your p💥wer.
❓What if I can't make the calls?
✅ No problem, life happens! Everything will be recorded, and you will be able to access it on your time.
You will be able to find the recorded sessions within 48 hours in your program portal. And you will have access to them as long as you are registered for the Sacred Pleasure Membership
❓What if I want to take a break or cancel?
✅ Absolutely. Simply contact us, and we can cancel your membership with 14 day's notice. But just so you know, the price will likely increase in the future, and only founders will keep the current monthly price.
❓I feel nervous about this topic… is that normal?
✅ Yes! And if you secretly want to play with your sensuality, pleasure and reconnect to your body…this is the place to be. We have thousands of years of conditioning telling us that our sensuality is shameful or bad.
So it's totally normal to feel nervous, shy AND excited when you start this sacred work!
Permission to lean into your curiosity, trust your body…your secret desires, and your fears all at once, and join me in the membership.
Because I promise after every LIVE or RECORDED training and practice you will leave feeling…
💥 Reconnected to your body
💥 Sensual in your skin
💥 Alive, free and turned ON
💥 With a new sense of trust with yourself
💥 Confident in exploring further
All for 44/month…this is a NO BRAINER!
P.S. This early bird founding rate is on till May 13, 2022! Msg me for details.