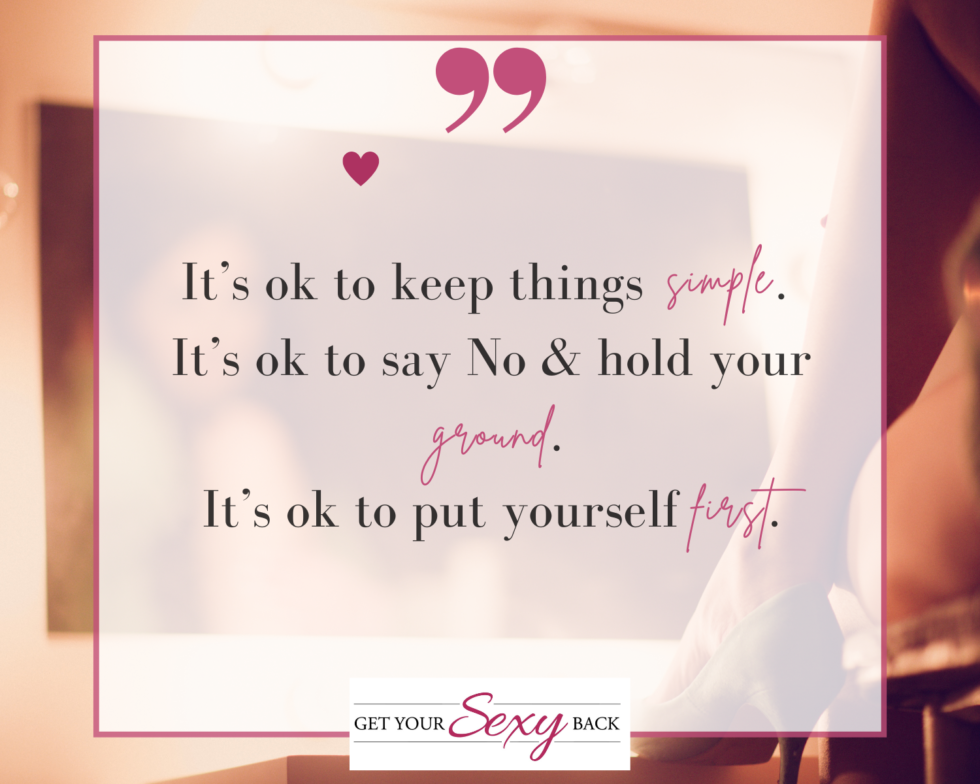 Are You Close To Your Limit?
Over giving and burnout. 
I wanted to talk about it today and give you a few tips that will help you notice when you're close to your limit.
I know you give from a place of love, but if you give and give and give soon there is nothing left for you.
It's ok to keep things simple.
It's ok to say No and hold your ground.
It's ok to put yourself first.
Worrying about what other people think will sabotage your success…
Every. Single. Time.
So how do you know if you're in over giving mode?
You can't stop thinking about your work, day or night.
You give more than what you've been paid for.
Or you give more to others than you give to yourself.
You think giving more will show them how valuable, loveable, good you are…but it doesn't it drains you, depletes your energy and creates resentment.
You are always saying Yes, even though it stresses you out…To kids, partner, work, clients, friends, parents etc.
You take care of everyone else and whatever time, space, energy is left is for you.
You share too much information or give as much as possible to prove your worth.
It's possible to let go of other people's opinions of you and the judgments they may (or may not) have.
It IS possible. I've done it!
Most of the time, it is our own inner critique telling us that they have judgments of us.
If you're ready to take that heavy burden off your shoulders and learn healthy boundaries that leave you feeling more energized and alive while still having a successful biz/career/relationships/life…then Pussify Your Biz, Body & Life is for you.
Don't wait! 💰 goes up 1000 TOMORROW.
Save your spot – https://getyoursexyback.ca/pussify-your-biz-body-life/
Feel free to msg me if you have any questions or want to talk about it more before you sign up!
You deserve pleasure, love and ease in all areas of your life. Let me show you how simple it can be to have all your desires and more.
Xoxo
Kim💋