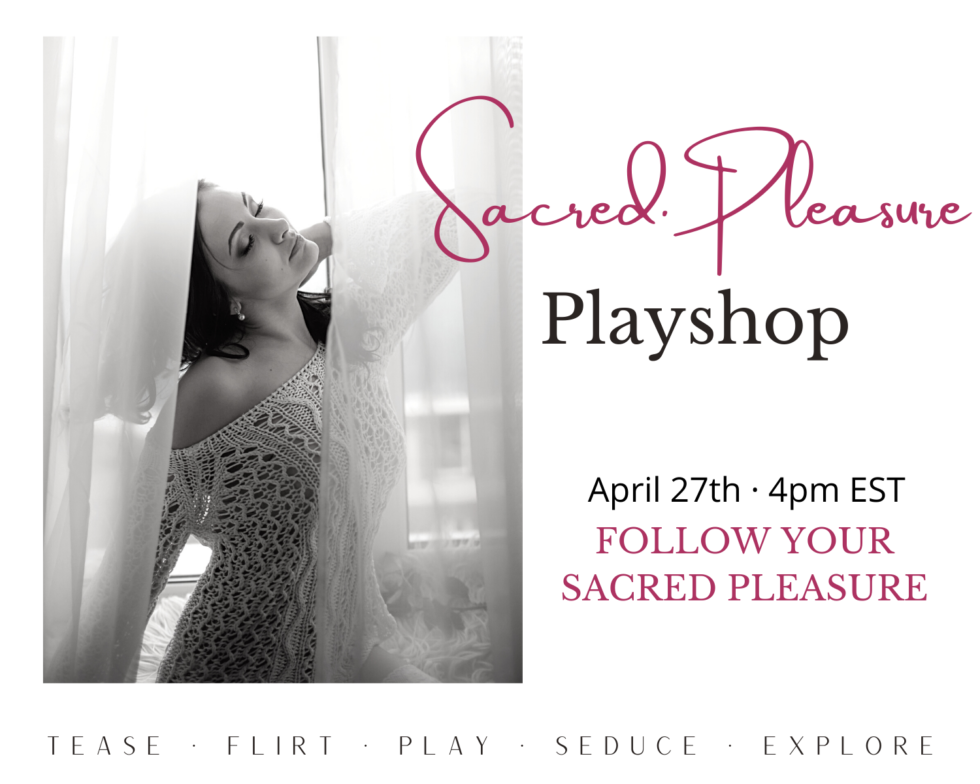 Sacred Pleasure Playshop: Do You Desire More Pleasure?
Do you desire more pleasure in your life and to feel more connected to your body?
You read about my sexy shenanigans, focussing on pleasure, reconnecting to your body, your p♥️ssy, your passion, and your desires…
but you're a little hesitant…you think "OMGeee she wants me to do what?!?! Look down there?!?!"
Consider this your permission slip to lean into your curiosity, trust your body…your secret desires and your fears all at once and join me in the…
Sacred Pleasure Playshop, coming up on Wed April 27th @ 4-6pm EST.
Because I promise you will leave feeling…
💥 Reconnected to your body
💥 Sensual in your skin
💥 Alive, free and turned ON
💥 A new sense of trust with yourself
💥 Confident in exploring further
Sign-up for this totally free incredible event!
And then mark your calendar and check your inbox for the details.