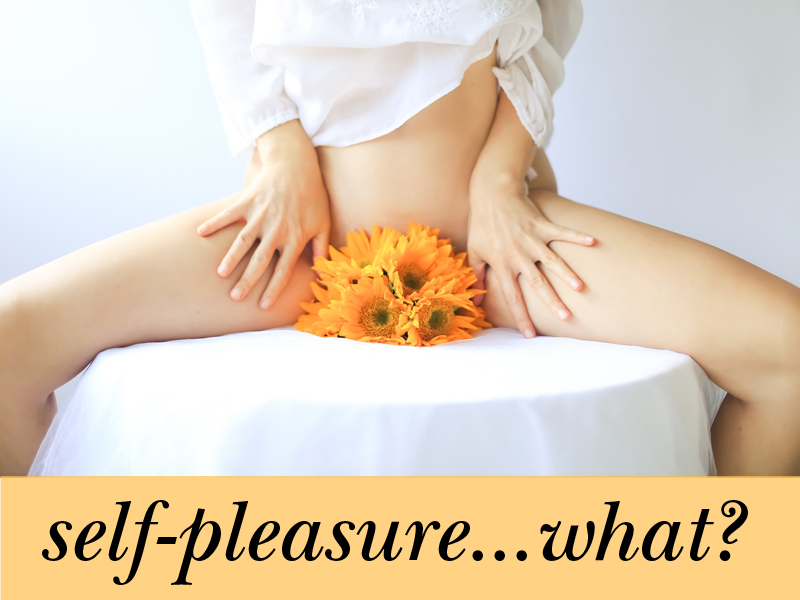 Self-Pleasure…What?
I spoke yesterday about Pleasure, today I want to specifically dive into Self-Pleasure & Sexual Pleasure.
Yup, I said it.
If you've listened to my podcasts you've heard that I much prefer the word Self-Pleasure over the word Masturbation.
I find the wording Self-Pleasure much more feminine & sensual.
So back to Self-Pleasure…
When Self-Pleasure was first brought into my topic of conversation a few years ago, I wanted to die.
Huge embarrassment set in.
My first thoughts…
"Oh No! We ARE NOT GOING THERE!"
I wanted to puke. The sensations in my body were INTENSE.
Looking back I am not surprised.
Most women were taught that sex is something NOT to be done, NOT to be talked about, saved for marriage, for making babies only, NOT to be enjoyed, definitely NOT pleasurable & something women just have to do.
It's interesting, most adults now a days don't really believe those things. However their bodies still react and respond AS IF THEY DO!!!
Add on the sexual assault so many women face, no wonder so many just want it to go away.
I hear from so many women that they…
😕 Get in their head during sex or self-pleasure
😕 Avoid it completely
😕 Have pain during
😕 Can't Orgasm or only can a certain way
😕 Thought patterns or flashbacks from traumatizing events
😕 Don't enjoy it at all
😕 Feel numb
😕 Don't experience any pleasure during it
😕 Or just go through the motions to get it over with
Our bodies are not taboo.
Not to be hidden.
Not something to ignore.
YOUR PLEASURE IS YOURS TO EXPLORE. YOURS TO ENJOY. YOURS TO EXPAND.
If this is freaking you or your body out in any way, hop on a call with me & let's unpack it together.
Knowing what you enjoy, what your body likes through self-pleasure (or sex) is your superpower.
It IS your connection to the divine, to your intuition, to your energy & SO MUCH MORE.
Book your free discovery call with me here.
Reclaim your Joy. Your Passion. AND Your Pleasure.