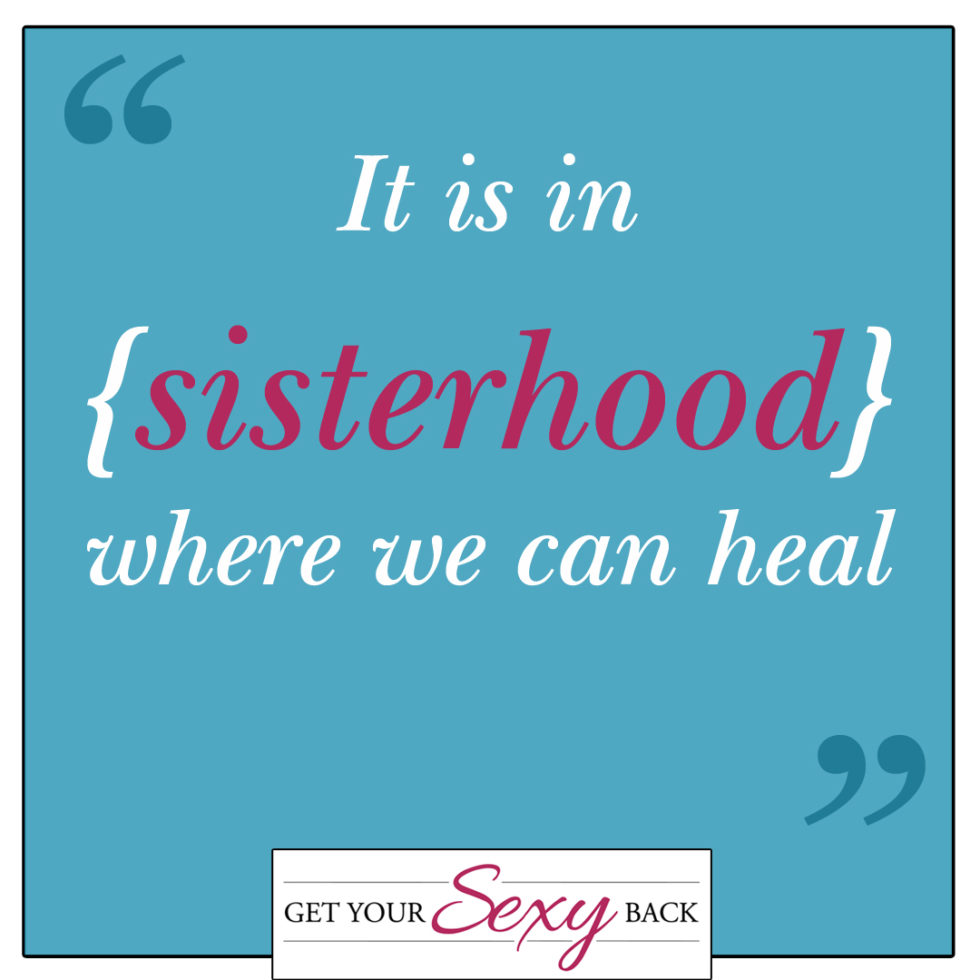 It is in Sisterhood
Heal our woman wounds, our sister wounds, our mother wounds and girlfriend wounds.
And yet for so many sisterhood can feel SO hard to trust, SO hard to lean into and leaves so many women feeling isolated and alone.
Sisterhood is also where we can receive the most pleasure and fulfilment we have ever dreamed of.
It's where you can see how truly supported you can be.
How amazing you are.
How not alone you are.
How incredible life is.
It is where we have been conditioned to avoid….
It is dangerous, catty, you'll get hurt.
But that story you've been fed is not true.
The simple fact is that when women get together in sisterhood THERE IS POWER.
And society has discouraged this power using every story possible for so so long.
Don't listen to the lies they've told you about women and sisterhood.
Listen to the yearning inside of yourself….lean in and say YES to yourself, to sisterhood, and pushing past your fears.
The first of the free Sexy-Back Salon Series starts this Wednesday!!!
{Jan 13th – 4pm PST – 7pm EST}
Stop putting it off and get yourself signed up 👉 https://view.flodesk.com/pages/6004cc6c593be03d5d69cde5
See you there.
💋
Kim
P.S. don't forget to confirm your registration -check your junk mail to do so…or you won't receive the details 😞