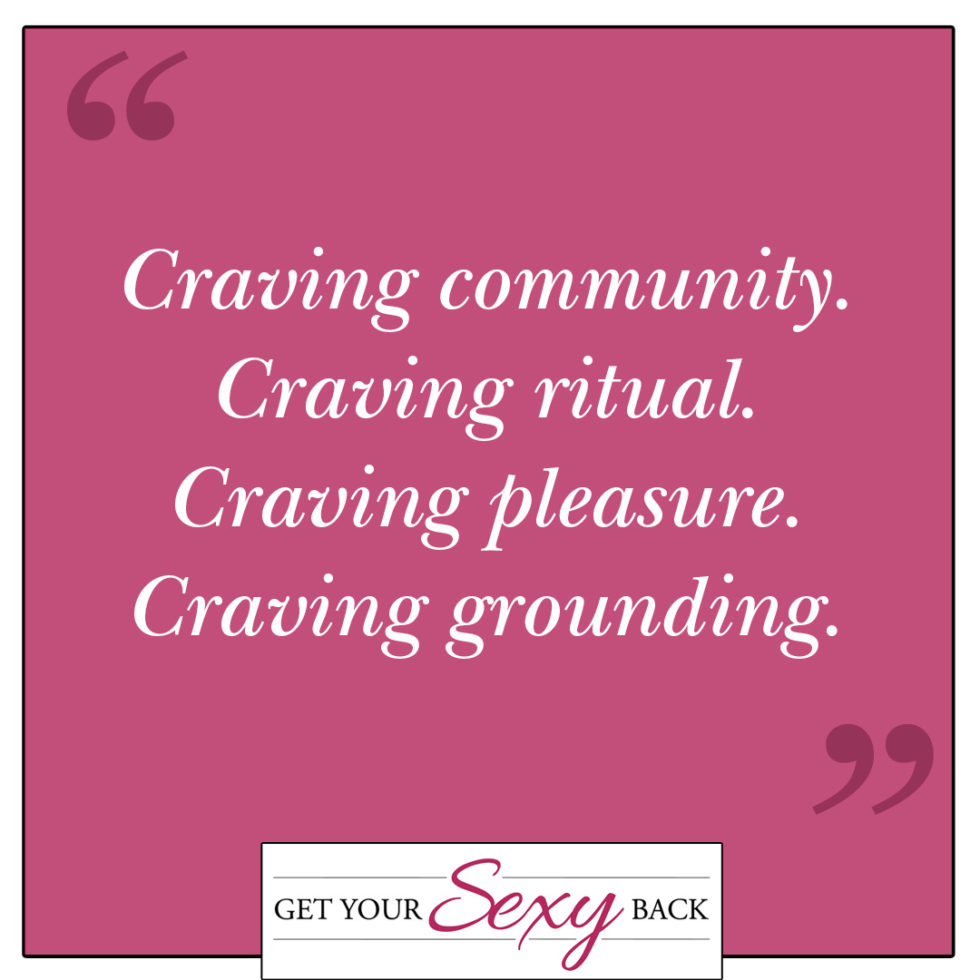 Free Monthly Sexy-Back Salon Series!!
Are you…
Craving community.
Craving ritual.
Craving pleasure.
Craving grounding.
I have the most perfect, super juicy, nourishing solution for you!!
My FREE Monthly Sexy-Back Salon Series will be starting in January!
Why? Because Christmas sucked and you'd rather do this than lock yourself up in the bathroom crying.
You can expect…
💫 Mindfulness
💫 Embodiment Practices
💫 Somatic Tools
💫 Movement
💫 Manifesting Made Easy
💫 Tapping into Your Power
💫 Healthy S£xuality tips
💫 Mom Boss Coping
💫 Boss Babe Hacks
💫 Community
💫 Sisterhood
And SO MUCH MORE.
I am so excited to be offering this incredible series and I can't wait to see you all on January 13th @ 7pm-8:30pm EST and then 2nd Monday of every month going forward.
Register yourself here and you'll get all the details and zoom link for the FREE Sexy-Back Salon Series!