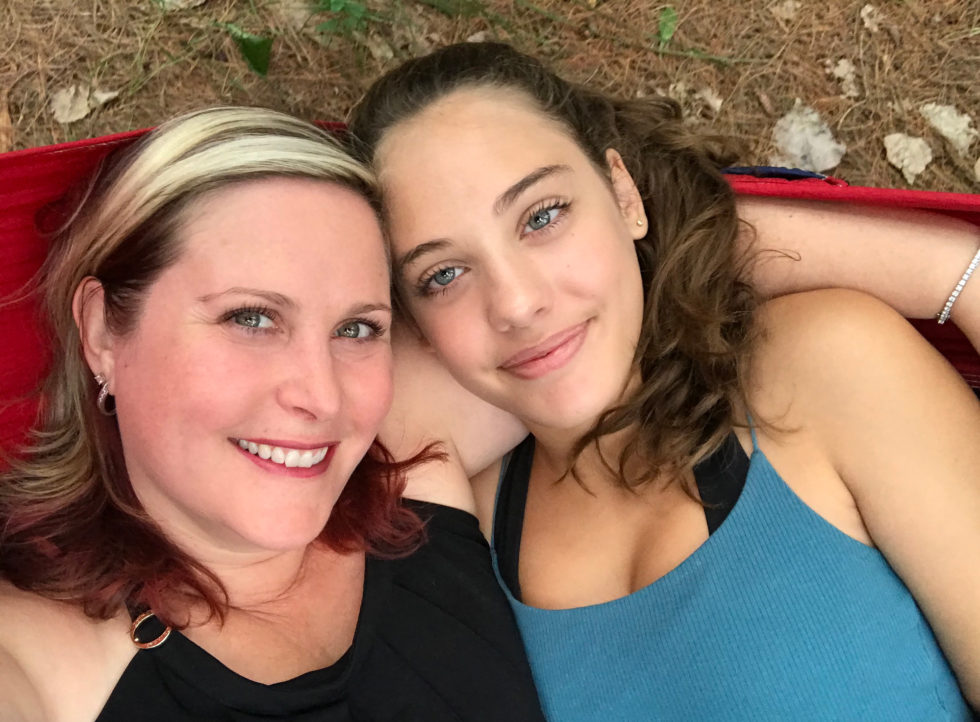 Are you able to be in Pleasure?
I had a wonderful time this past week with my daughter away at our trailer.
I noticed the day before we left that I was SO enjoying relaxing in Pleasure all day long!
Reading, talking walks, practicing yoga, enjoying afternoon naps in the hammock & playing lots of cards.
Pleasure… ALL day long.
It was so nice to let my brain stop working (except when it came to beating my daughter at skip-bo 😂)
Upon reflection, I found it interesting that just 7 days earlier, I struggled dropping into full relaxation & staying in Pleasure the entire day.
And this comes from the Pleasure Queen herself!
I would quickly hop on my phone or iPad and before I knew it, an hour had past & I was working.
I could feel the resistance I had when I was having "too much fun" & it was time for some work.
I could catch this really quiet inner-critic whispering…"you should be doing more".
Or I would think to myself "I really should check my calendar & plan out next week".
And this little flutter of anxiety would come with it.
I am surprised AND I am not.
You see pleasure takes practice & it is so easy for us to skip back into our old patterns & let our lying brain tell us we need to work & do more.
Even my oldest son asked "what ELSE did you do all week?" when we returned home, after I had just told him all that we did.
Our automatic conditioned thinking is MORE=BETTER. It does NOT.
More=numbing out
More=too busy to be with how you really feel
More=exhaustion & burnout
It has been super hard for most of us over the last four months.
Many have gotten caught in the stress response of fight & flight and are still it in or in the exhaustion & burnout that follows.
I believe more NOW THAN EVER we need to make the time to learn how to slow down, enjoy pleasure & de-stress.
By learning how to enjoy & be in pleasure everything in our life is better for it. Our love life, our relationships, our careers, our households & our bodies.
I have opened up 20 more spots for women to have a Free Coaching Session with me.
These sessions are for women who want to…
👍 Strengthen their relationships
👍 Attract the partner of their DREAMS
👍 Increase their Intimacy with themselves or a partner
👍 Learn how to be Present & feel Grounded everyday
👍 Become more Sensual & feel more Sexy (even in menopause)
👍 Learn how to LOVE what they see in the MIRROR
👍 Create a DEEPER understanding & connection to their BODY
👍 Gain CLARITY in the partnership they are in
👍 Get in touch with their emotions
👍 Move forward after Divorce
👍 Want to feel Energized, Empowered & Alive
👍 Take all areas of their life TO THE NEXT LEVEL
If this piques your interest book your Free Coaching call with me here.
Even if you are not sure why you want to talk, trust yourself & give yourself permission to be supported.